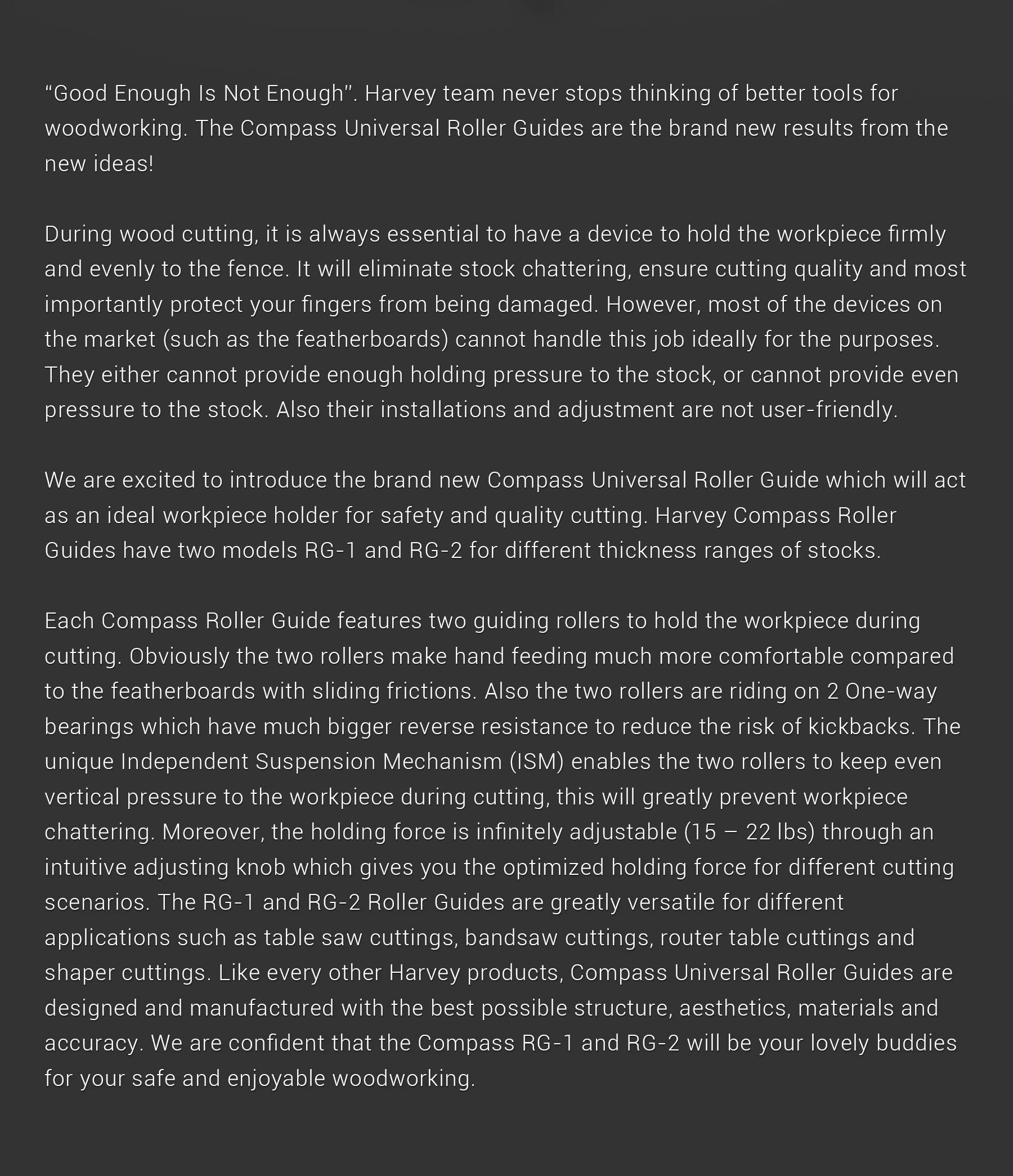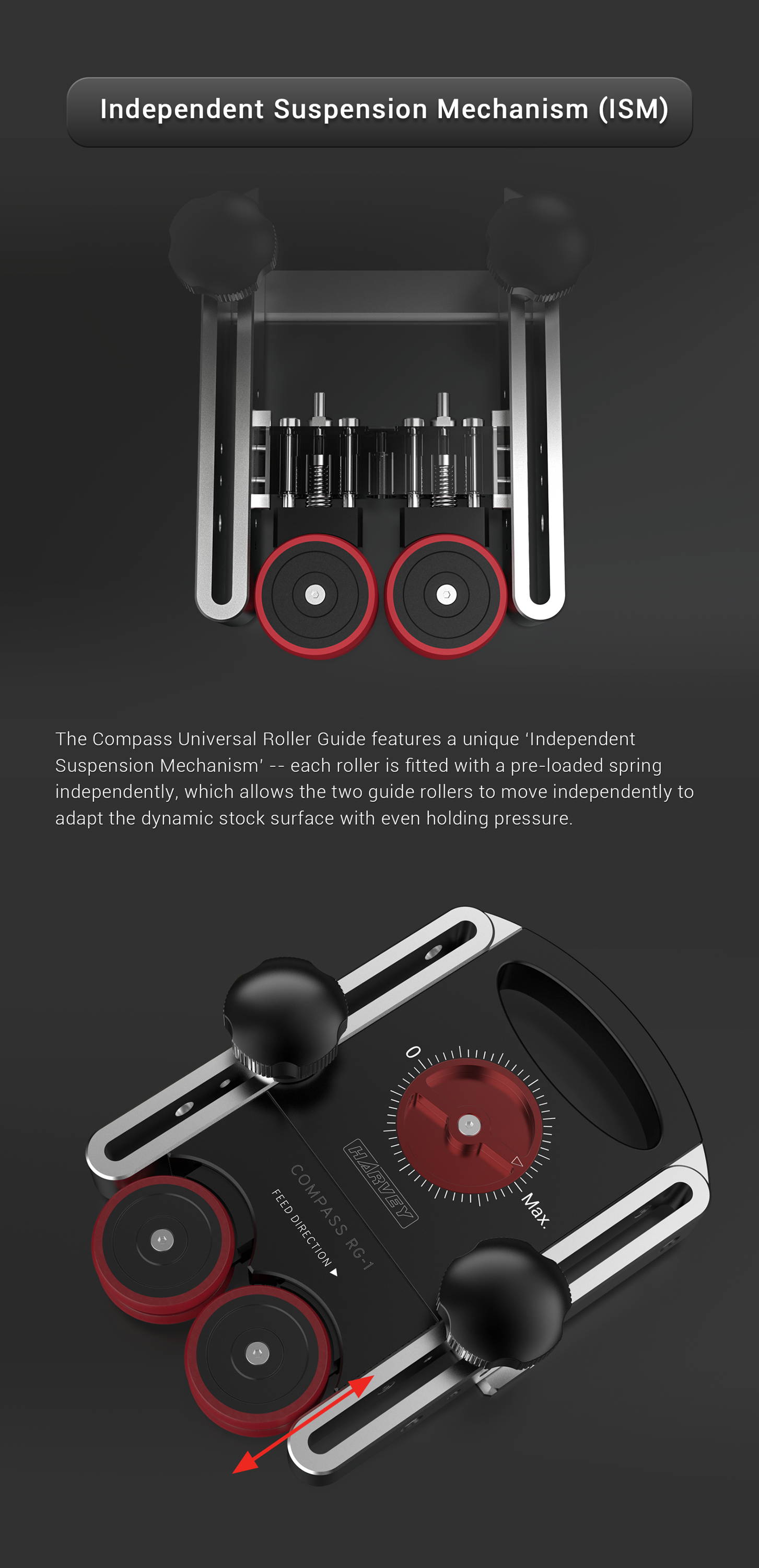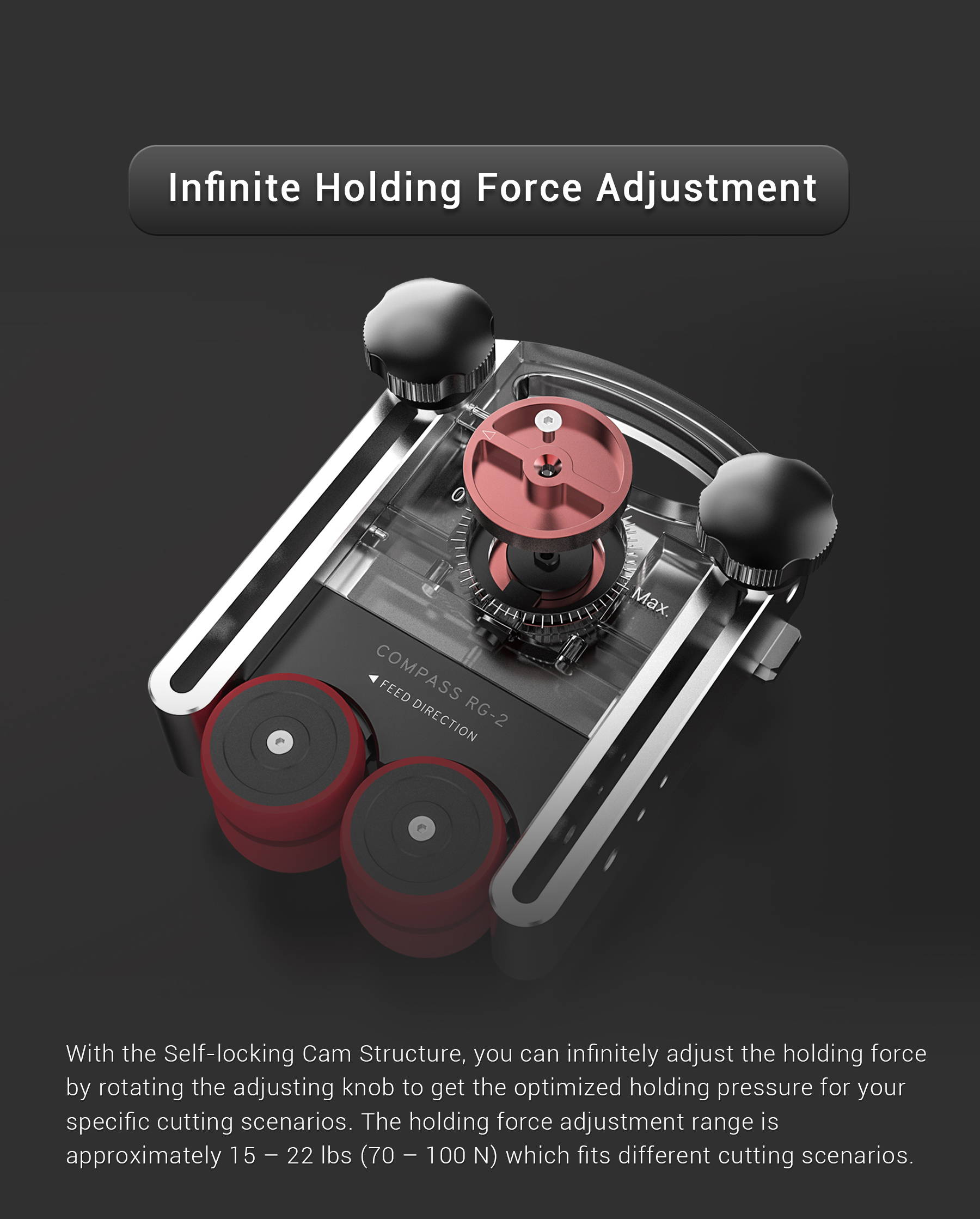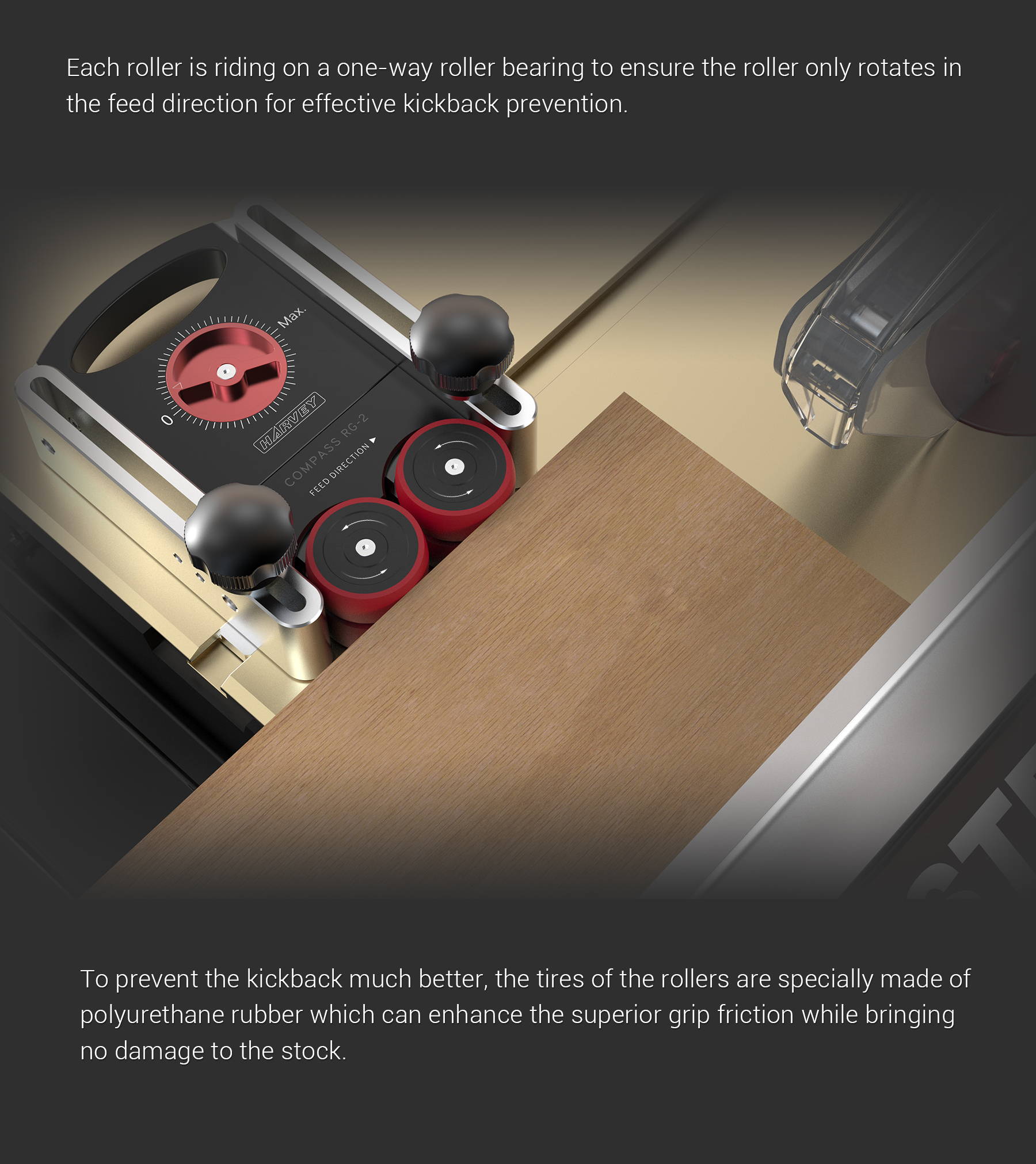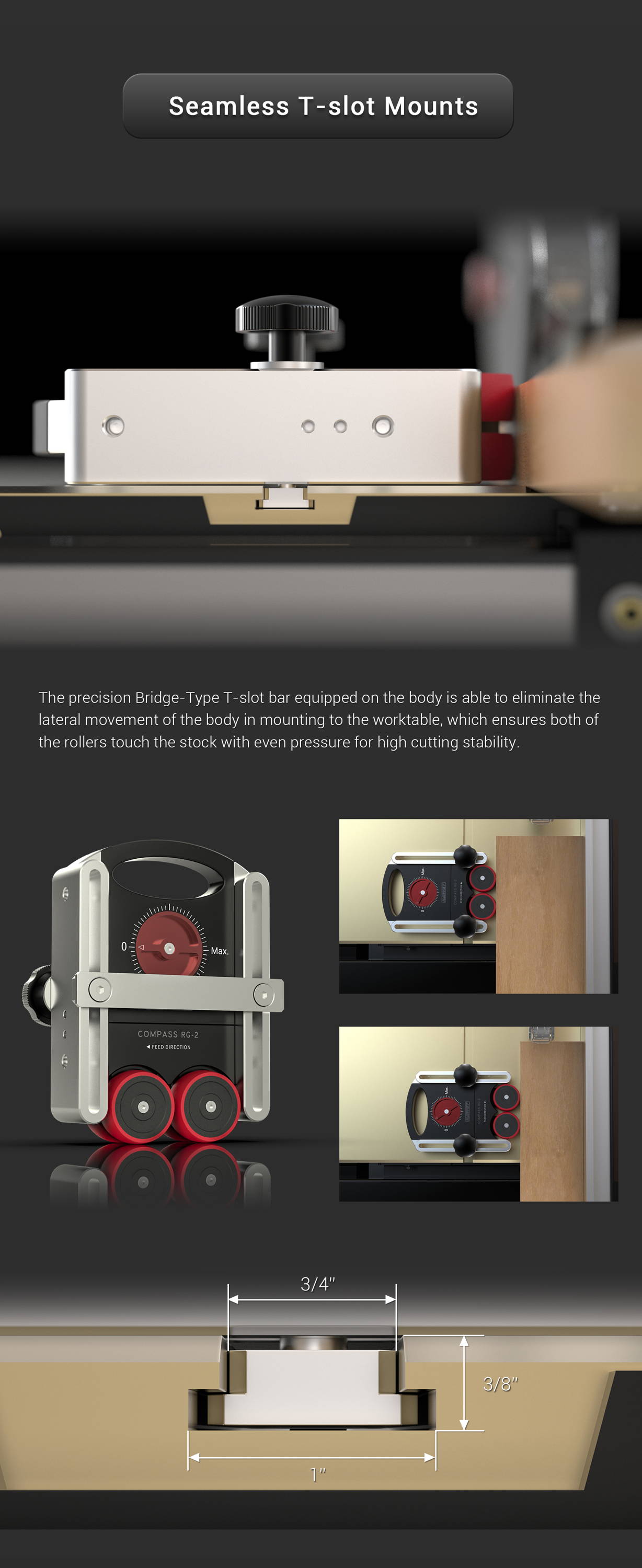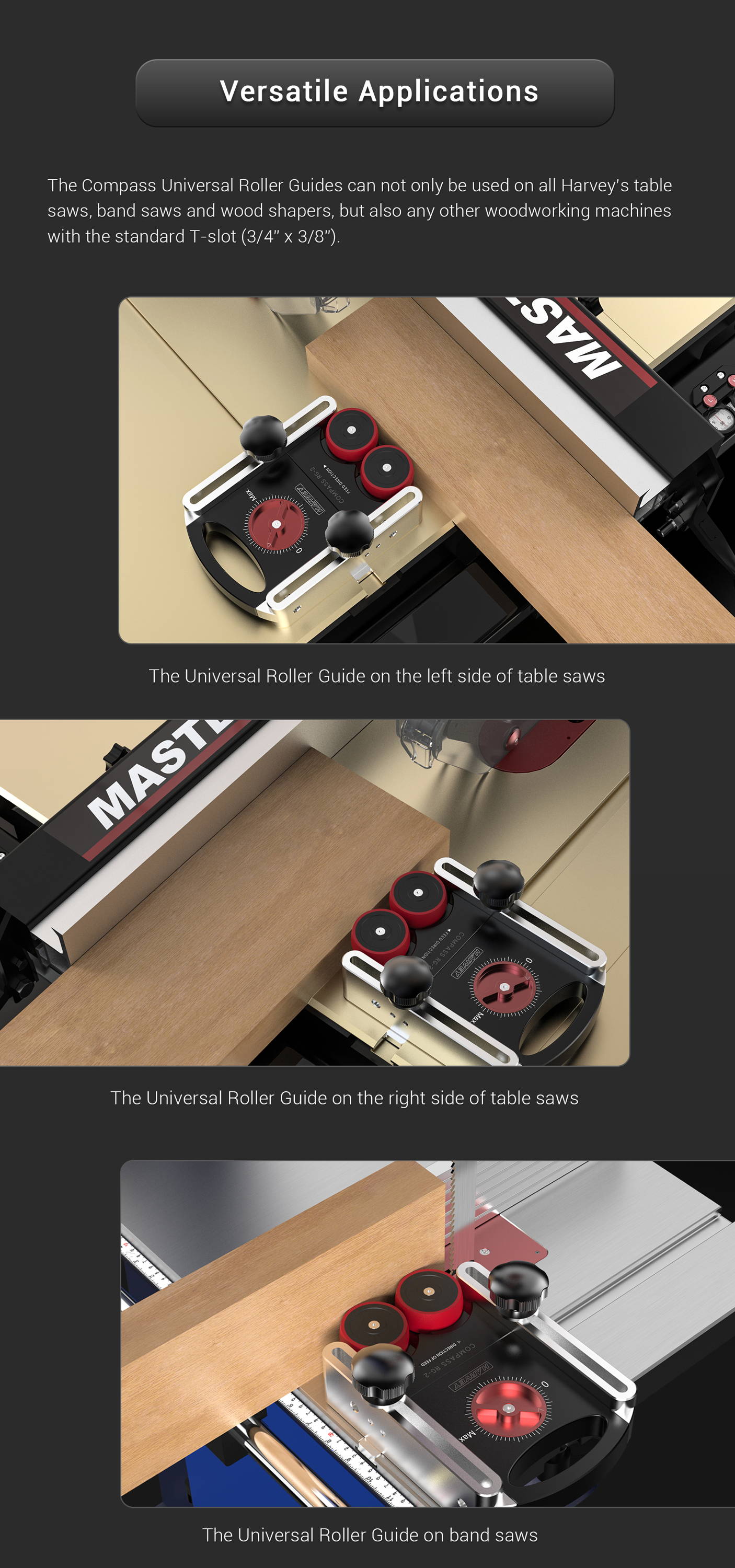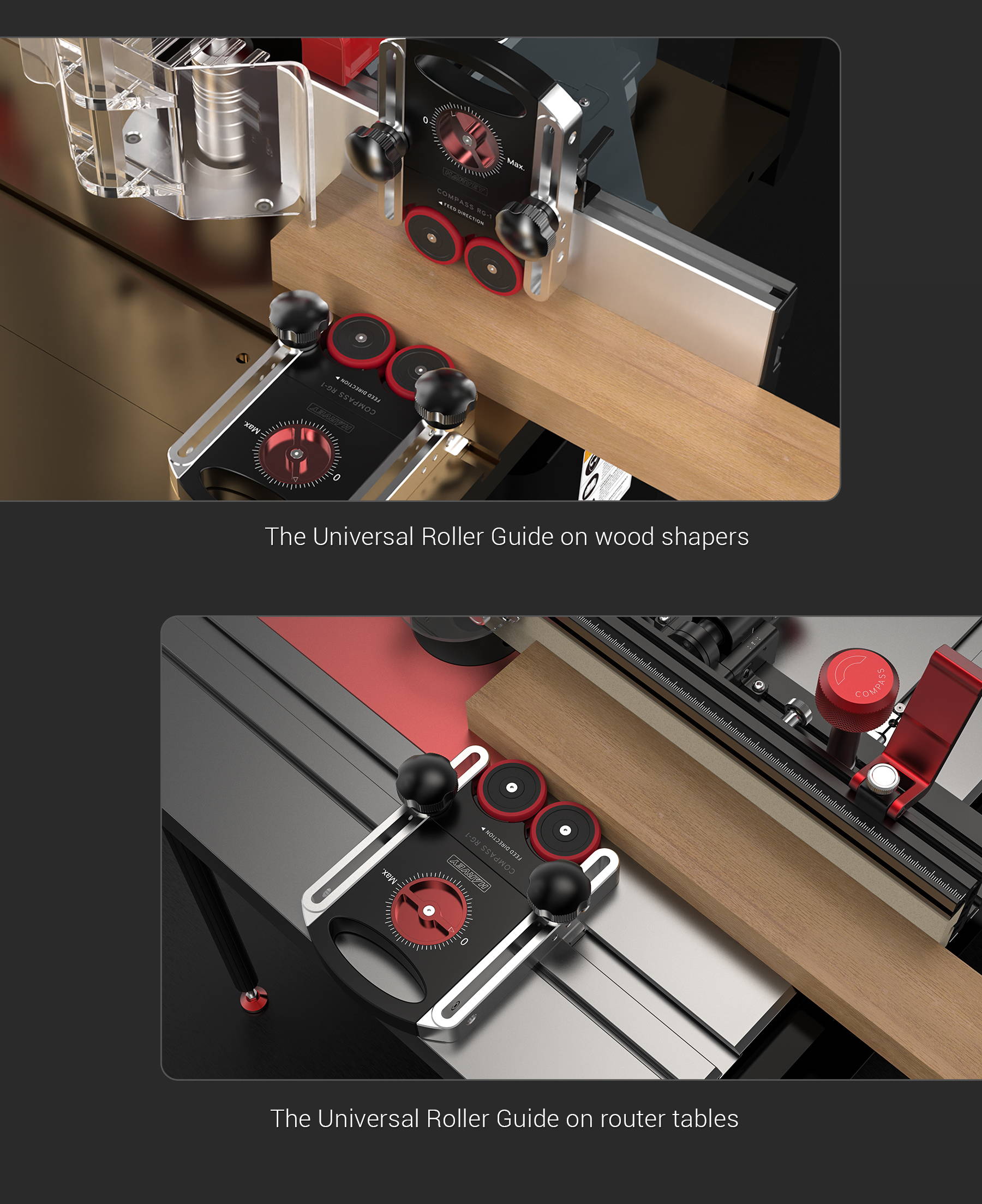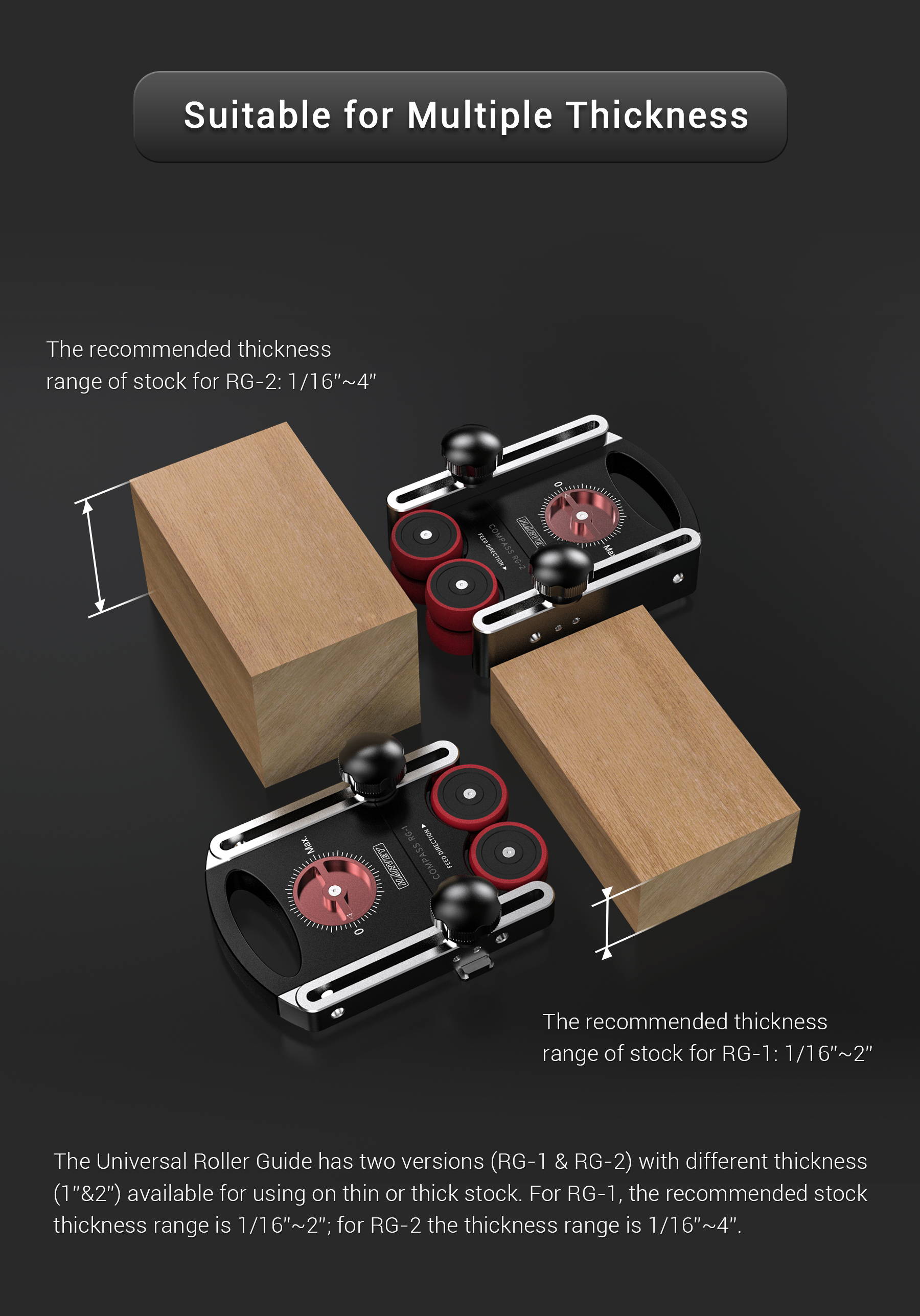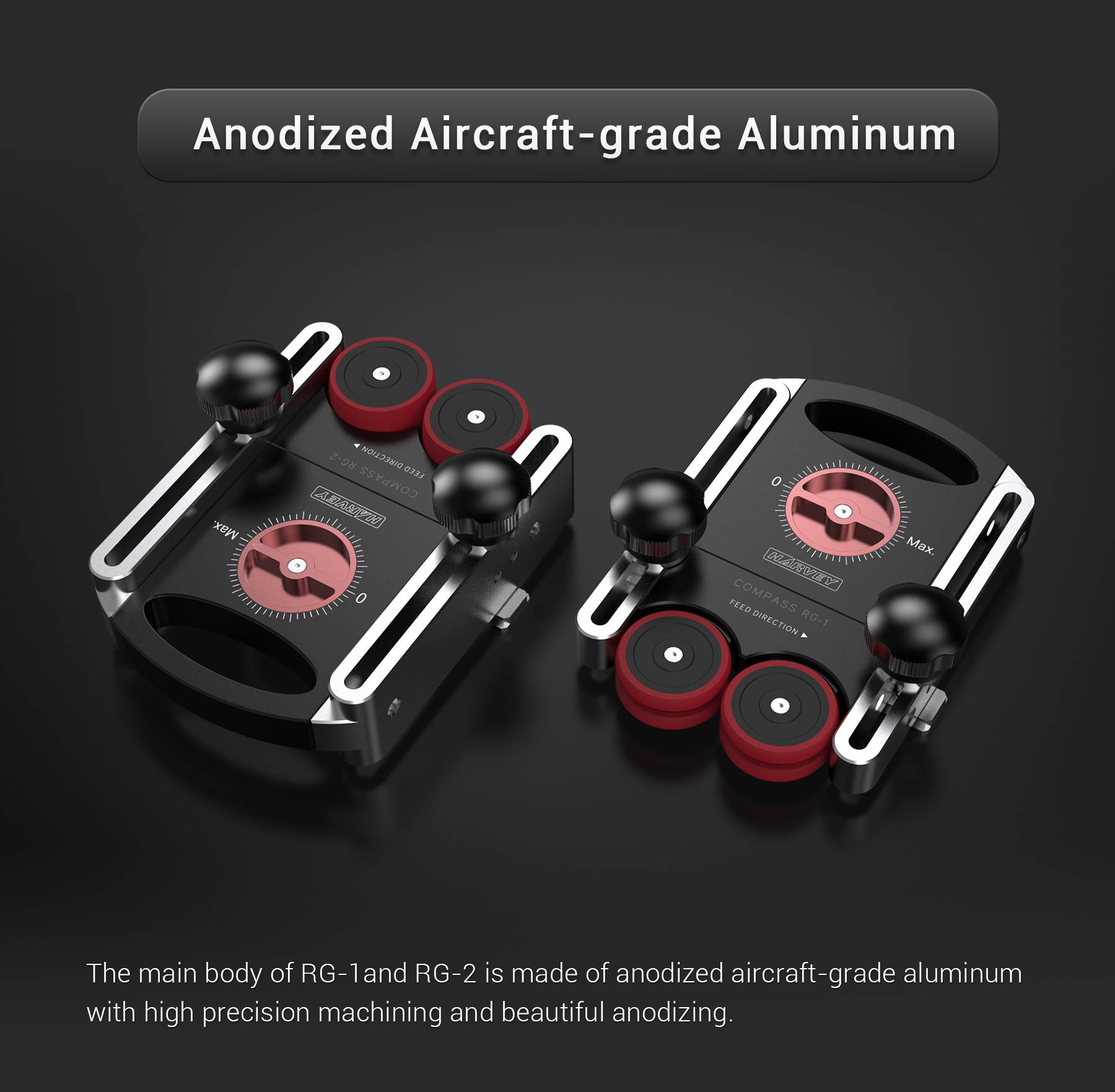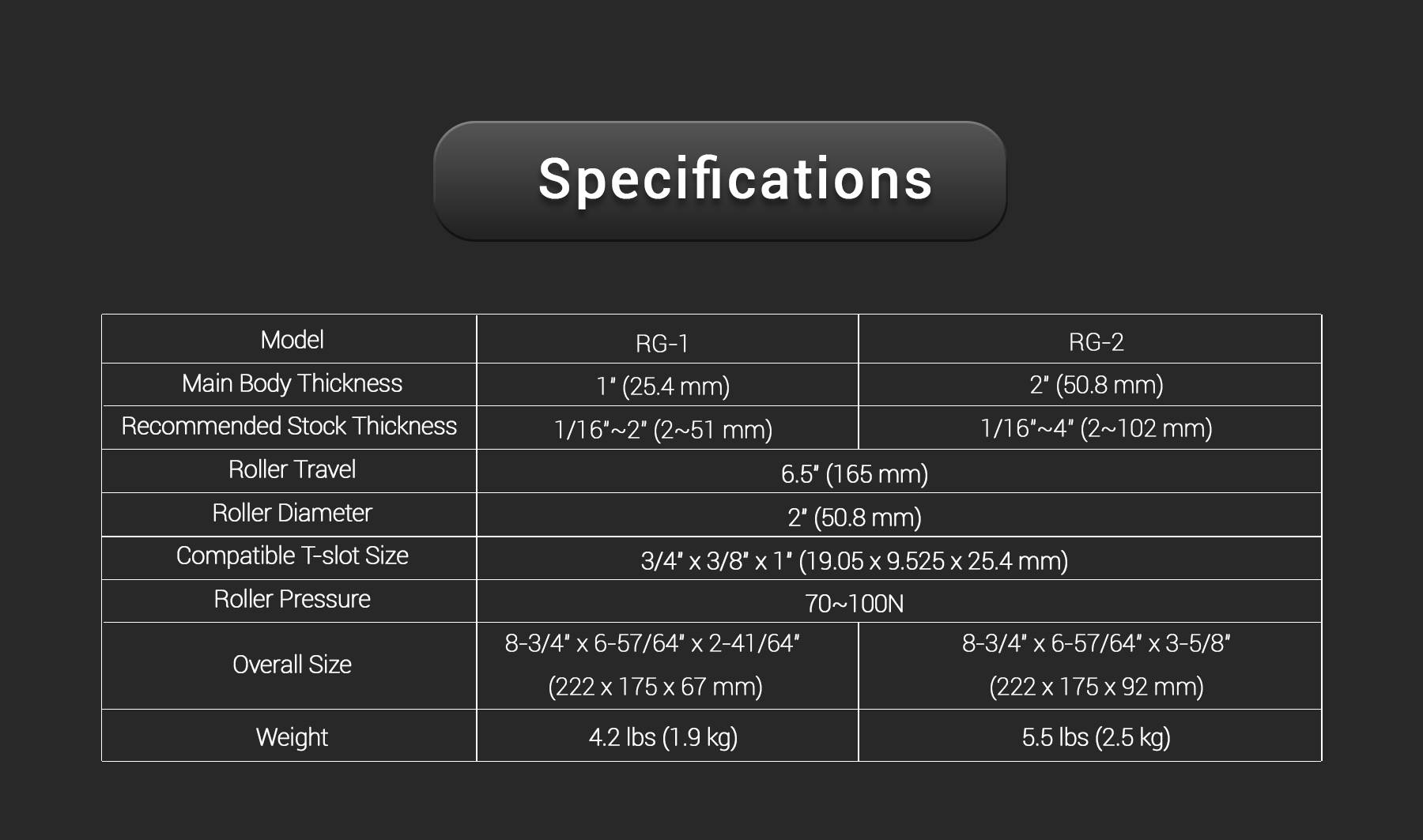 "Some images on this page are computer-generated representations of the product and may differ from the actual product. Colors, textures, and other details may not be accurately represented in the images. Please refer to the product description and specifications for more information."
COMPASS RG-1/RG-2 Universal Roller Guides
Almost perfect
As with all Harvey products the build quality is top notch. It's a joy to use, but the only reason I didn't give five stars is because the anti kickback wheels don't totally eliminate kickback. Even on max setting it is quite easy to pull the wood against the rotation direction. But I suspect every design out there won't prevent it 100%.