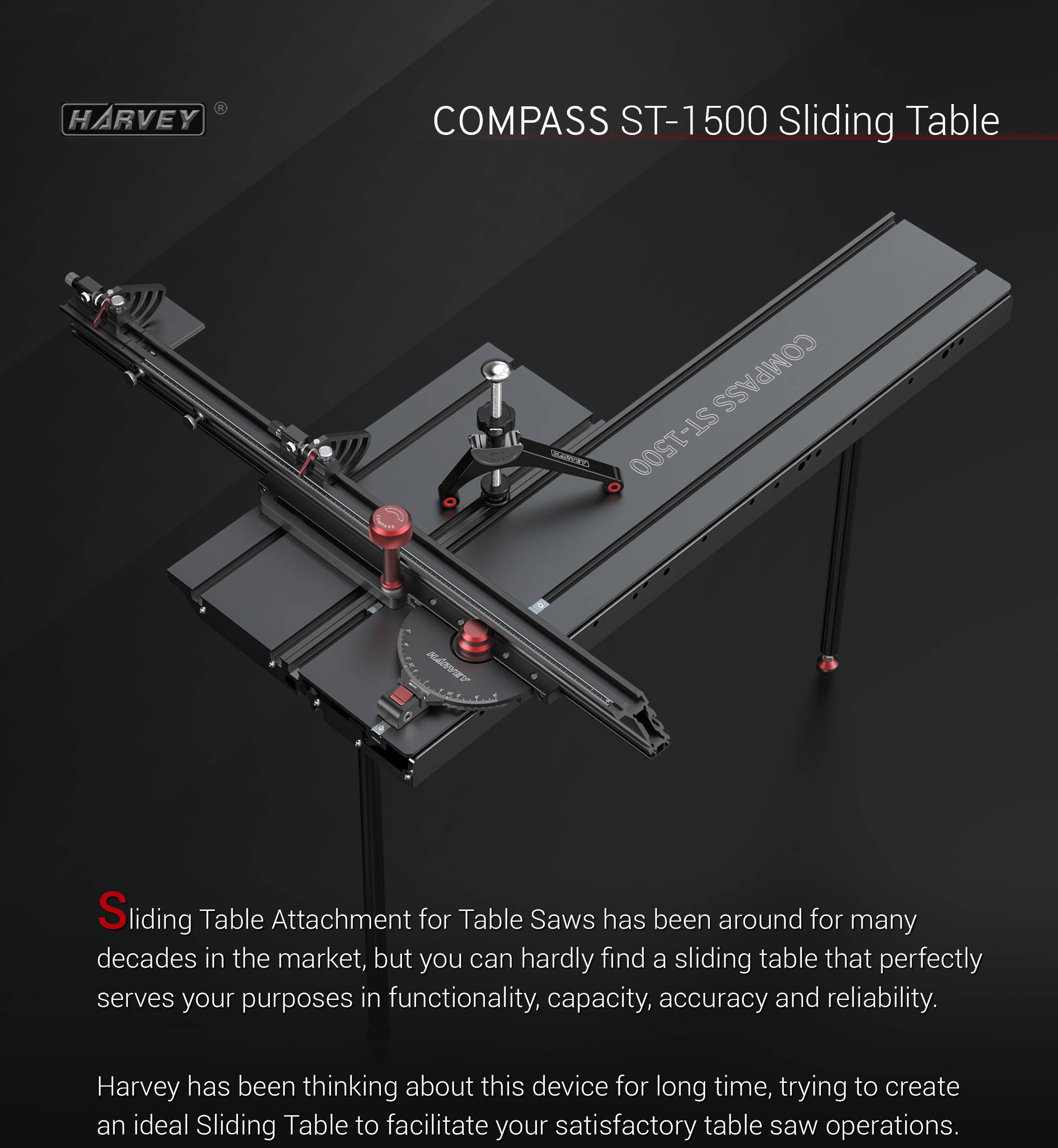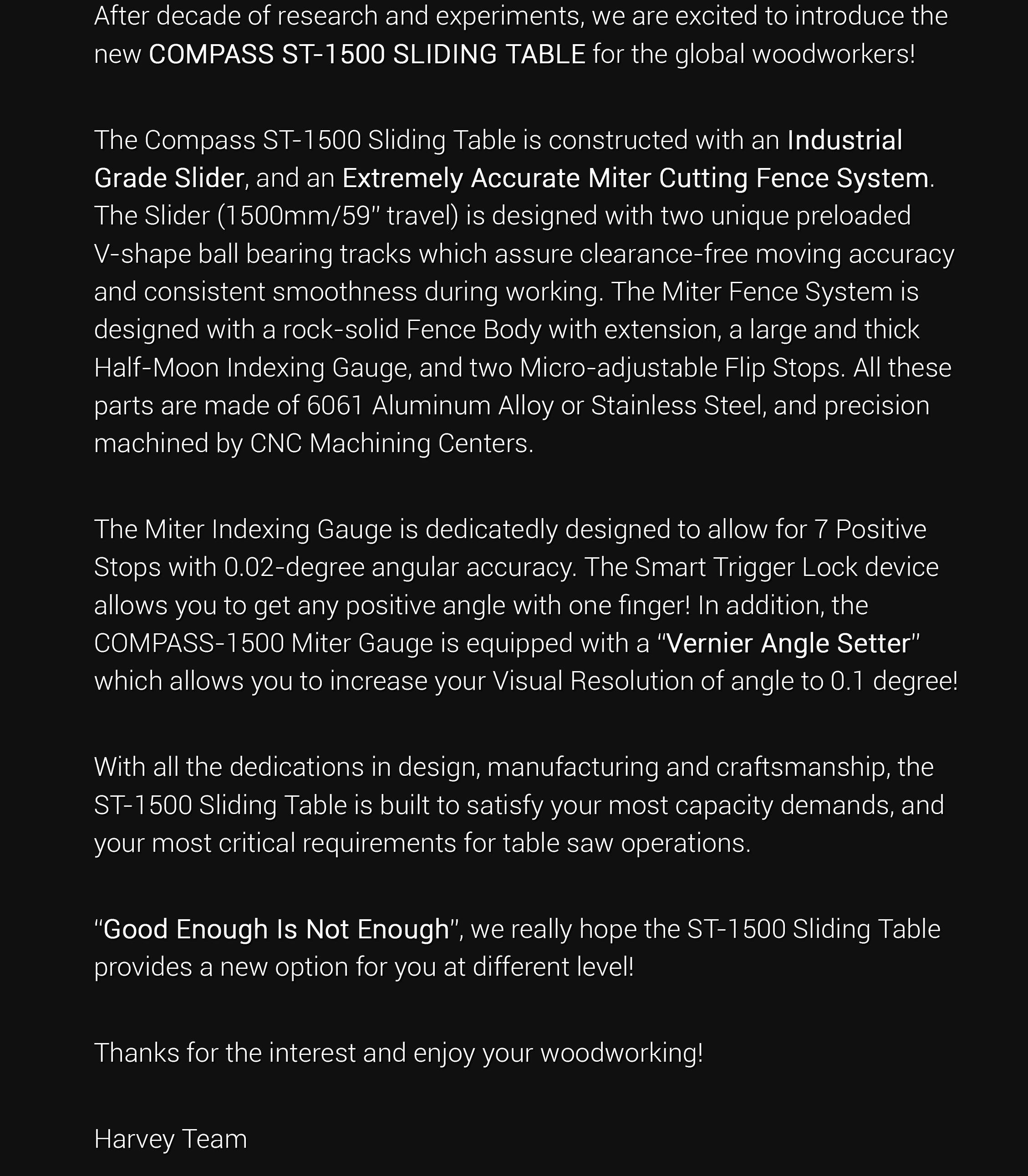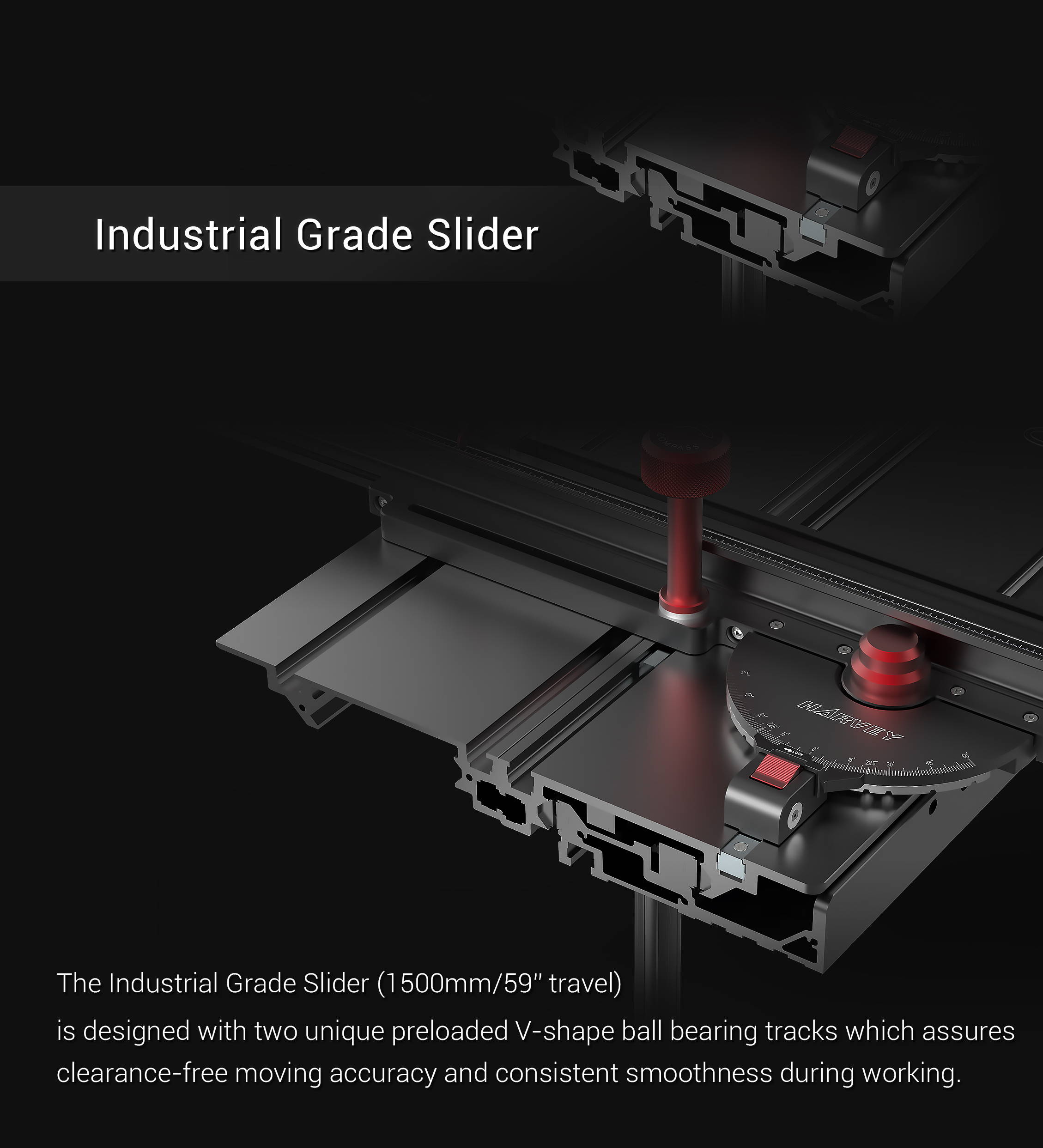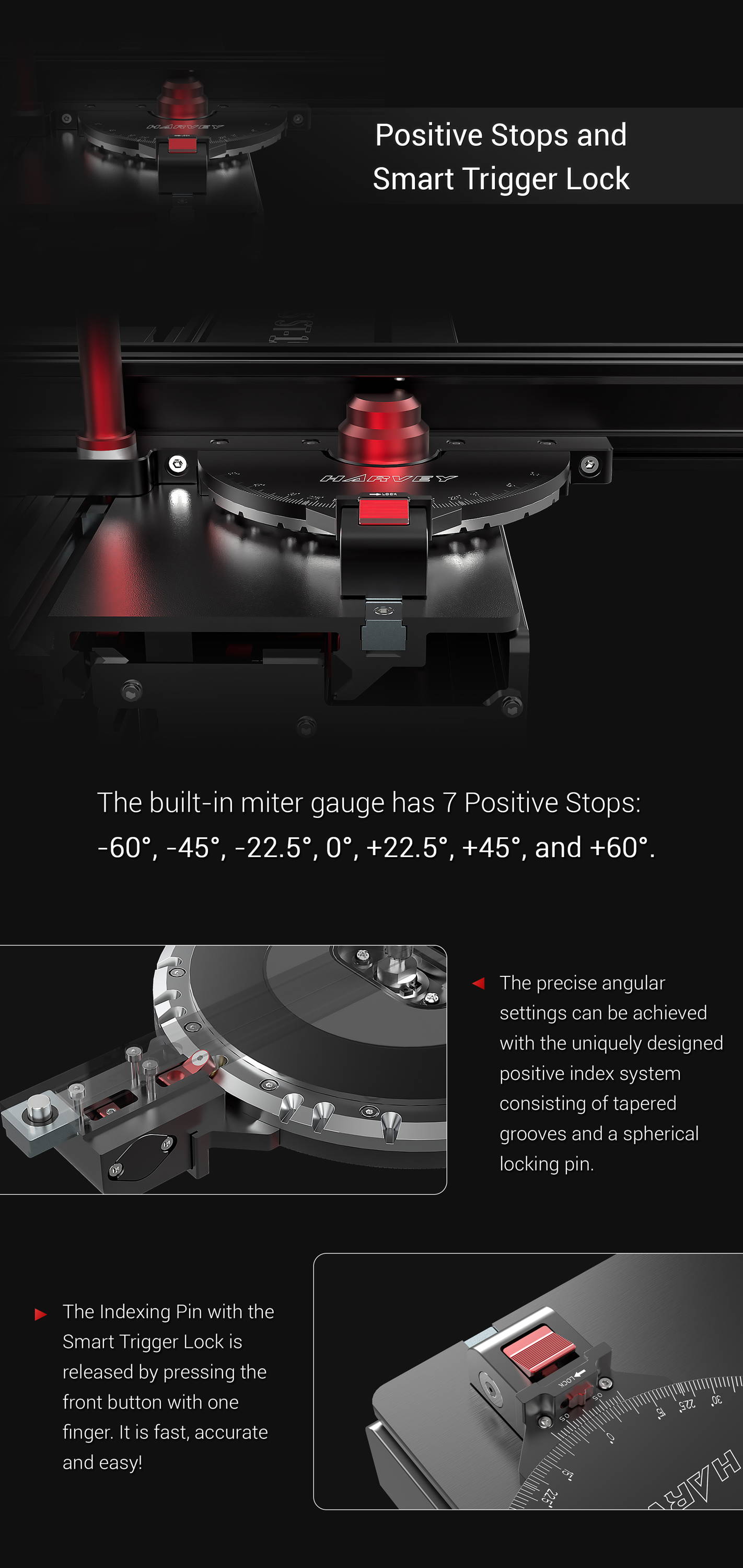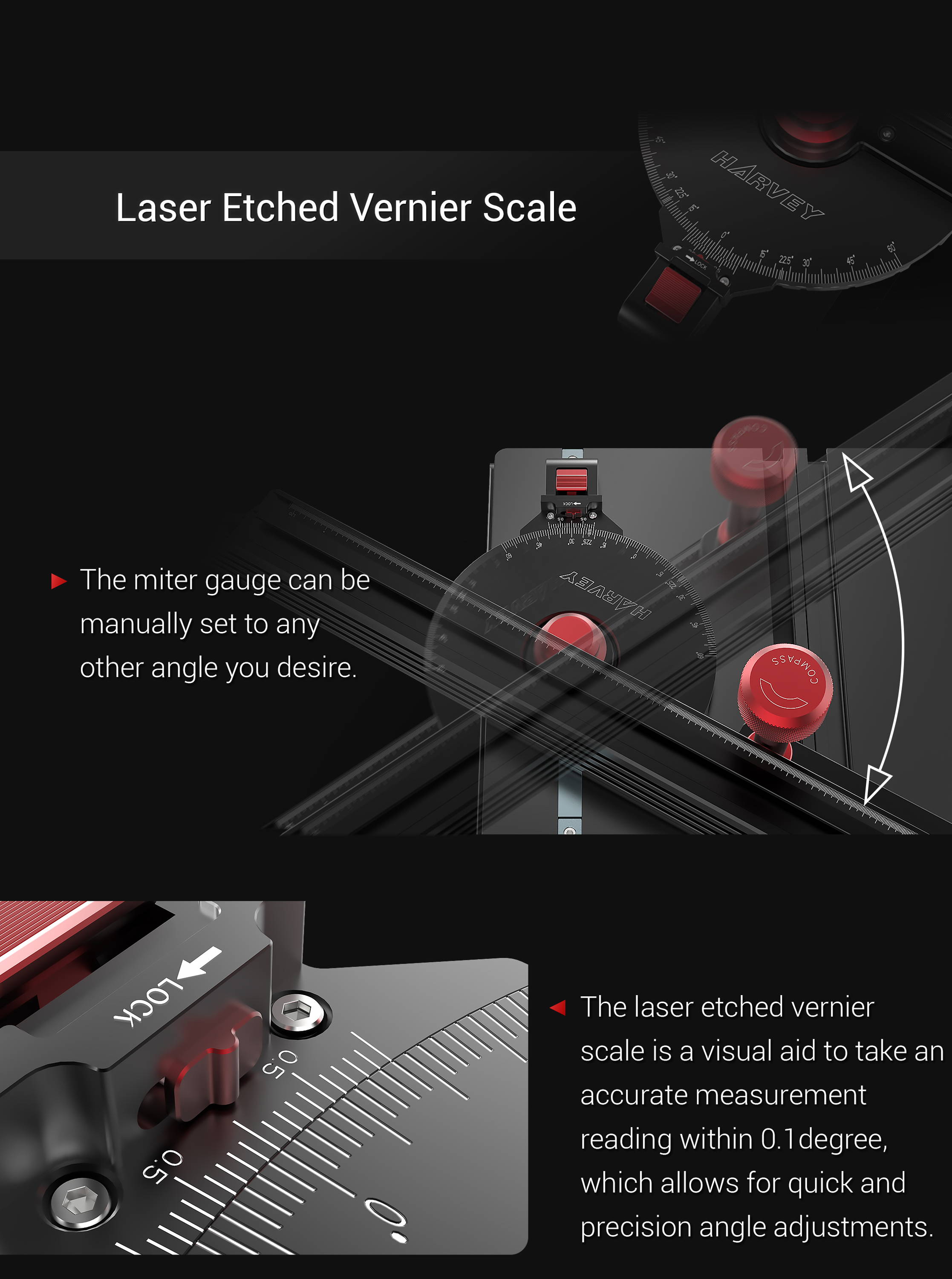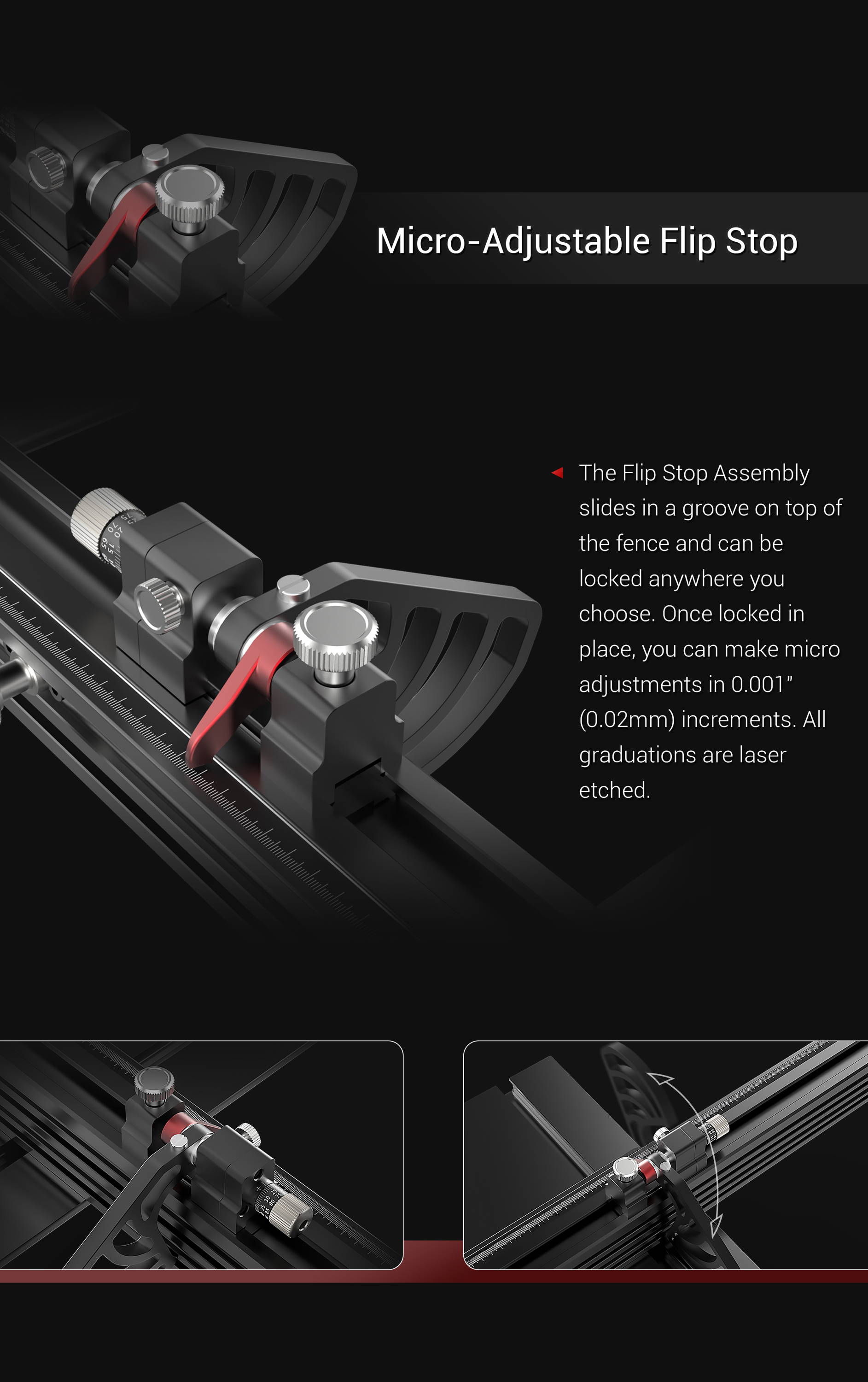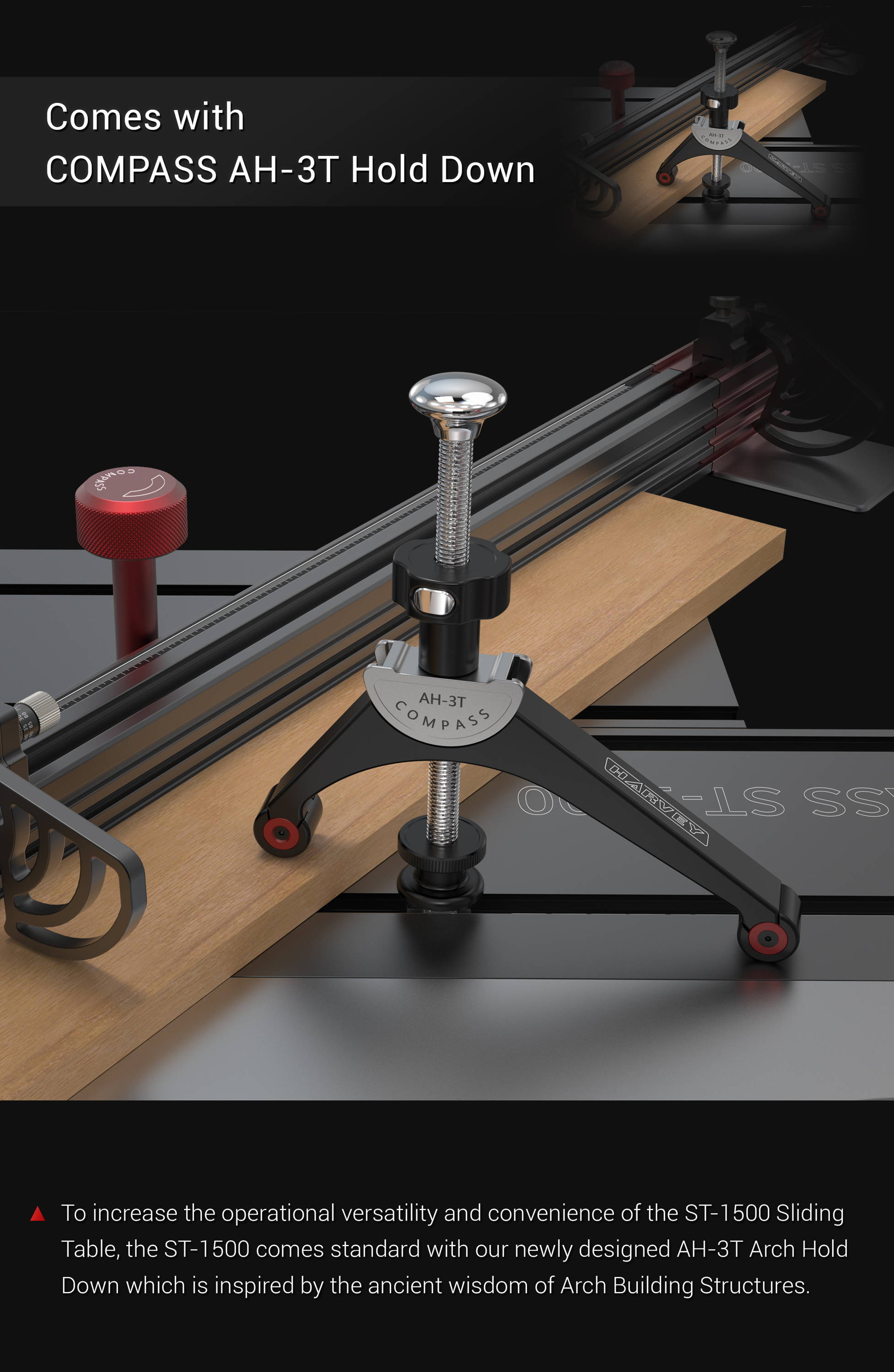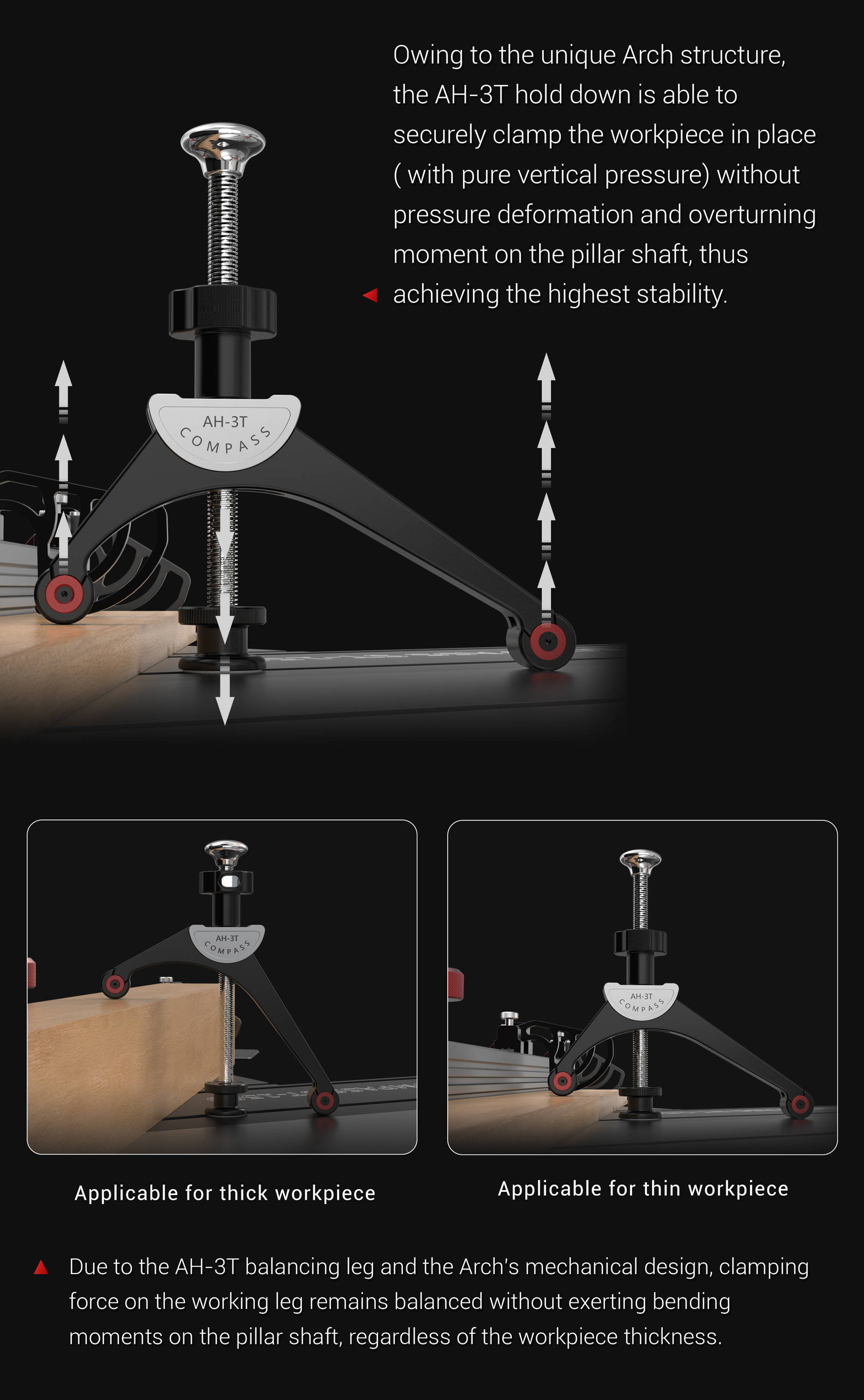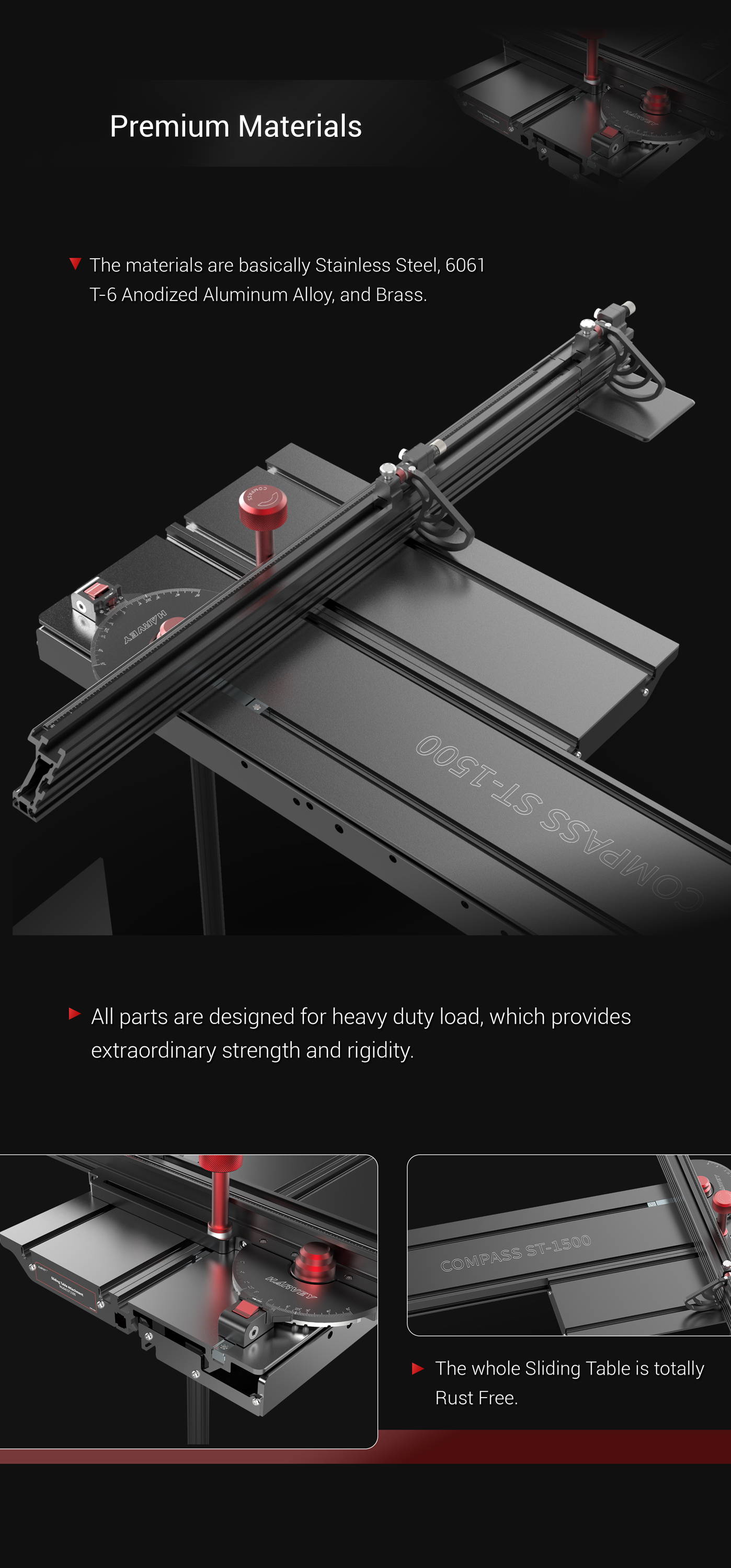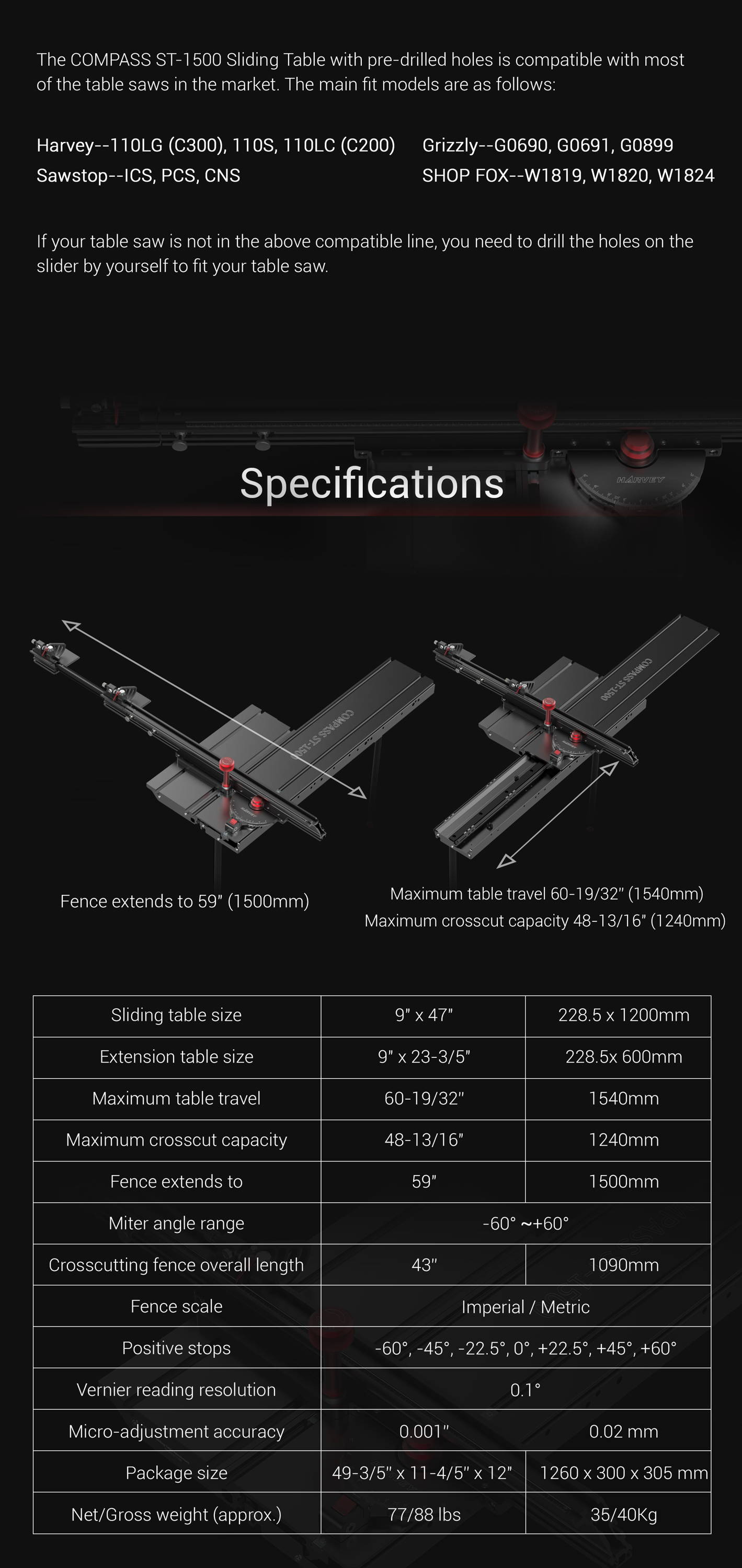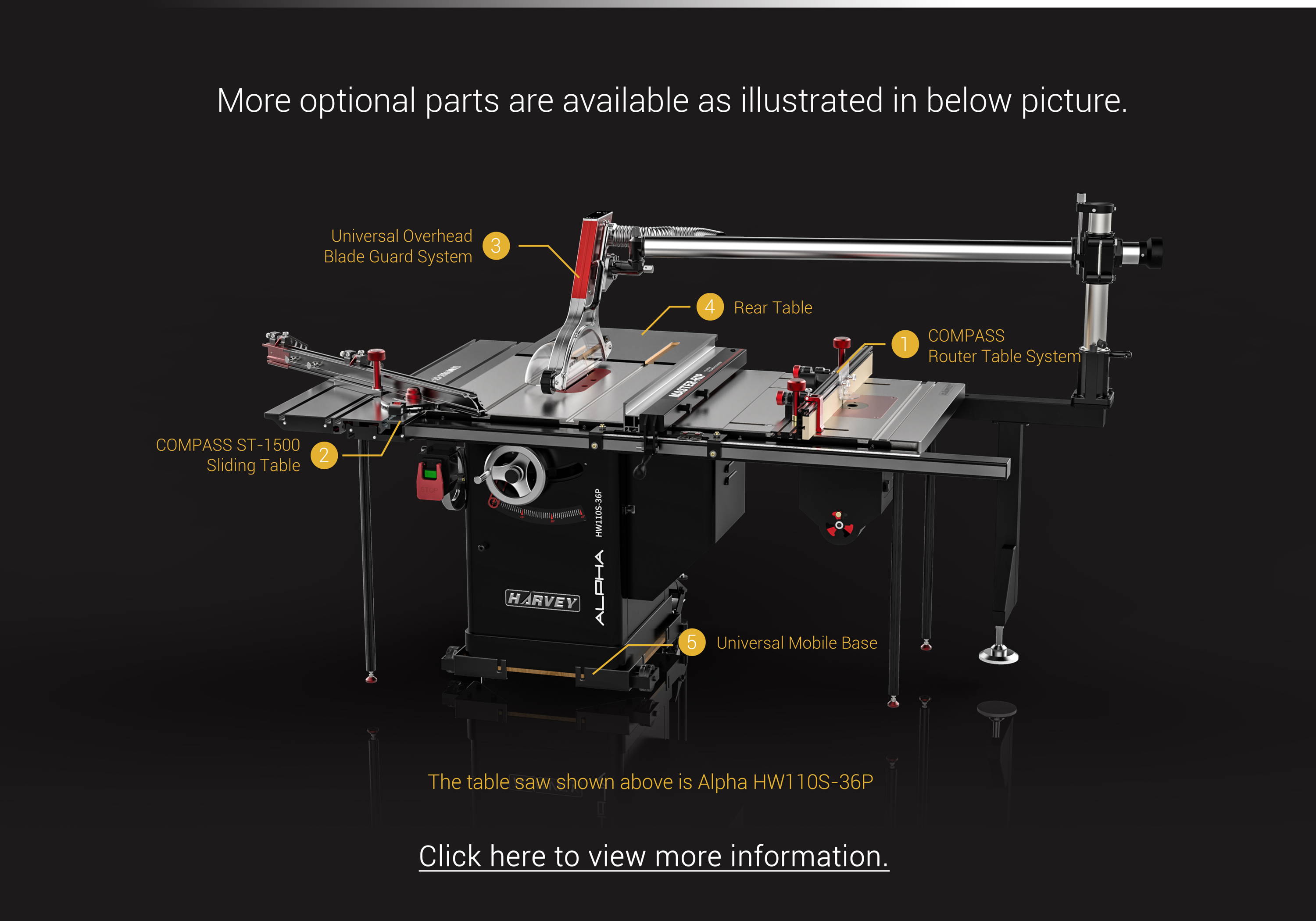 "Some images on this page are computer-generated representations of the product and may differ from the actual product. Colors, textures, and other details may not be accurately represented in the images. Please refer to the product description and specifications for more information."
COMPASS ST-1500 Sliding Table
The table is very well built. I especially like the machined detents on the miter gage that lets you lock it in at common angles, with no play at all. Unlike my previous Saw stop sliding table which did have play. The vernier scale is excellent for setting all other angles as well as 1/2 of a degree, or less, if necessary. the fine adjustment on the flip stops is great as well.